"Reaction, Resilience, Recovery, New Reality." These seem to be the logical steps we have taken to tackle what now may be a defining moment in our history; the pandemic which is COVID-19. However logical our steps have been, the same cannot be said for consumer behaviour… toilet paper *cough cough*. Over this article we will look at consumer behaviour, the predictable and the not so predictable behaviours, and what we can expect during the "new normal."
When it Hit.
What didn't take us by surprise was the immediate upsurge in consumers purchasing non-perishable goods like pasta, rice, and frozen goods. For instance, the frozen food category peaked at 48% in Italy, 63% in France and 93% in the US in mid to late March. What may have taken people by surprise was the upsurge in the types of non-essentials. For example, Amazon's top ten purchases when the epidemic struck were; phone cases, phone chargers, and Lego. Aside from Amazon's features of other products which saw favourable sales included spiral ham (jumping 397.2% in sales), hair dye (up 92%), and webcams (up 534%). Although the figures were staggeringly high for some sectors at the start of the epidemic, they were short lived as people started to adjust to the "new normal". For instance, Sainsbury – the British supermarket – saw slightly negative growth in April compared to 39% positive growth in March.
While the food and games buying frenzy may have eased, at home consumption has taken a significant step forward with most consumers increasing their time at home. Although this is likely to at least somewhat reverse as restrictions lift, it may never revert to prior levels as consumers become accustomed to new ways of working and socialising. This in itself presents new challenges to marketers on how to reach and target consumers and evidently reposition themselves.
Whilst some sectors thrived, it's indicative of an epidemic that others would not fare as positive. Recreational and personal being the hardest hit in Australia with an 83% decrease in revenue in March, other sectors include manufacturing (down 78%) and information news and telecommunications (down 75%). Conglomerates that have taken a hit due to new consumer behaviour include Coca-Cola – as they have indicated out-of-home consumption has been heavily impacted by the epidemic with consumption down 45-85% in April. Similarly, Heineken indicated that on-trade volume was down 75% percent during March in Italy. Moreover, Nestle's confectionery sales were down 4.2% in the first quarter due the reduction in impulse buying. Whilst these more discretionary categories are likely to benefit from countries slowly lifting current restrictions, it is likely that the broader macroeconomic impact of the pandemic dampens the recovery.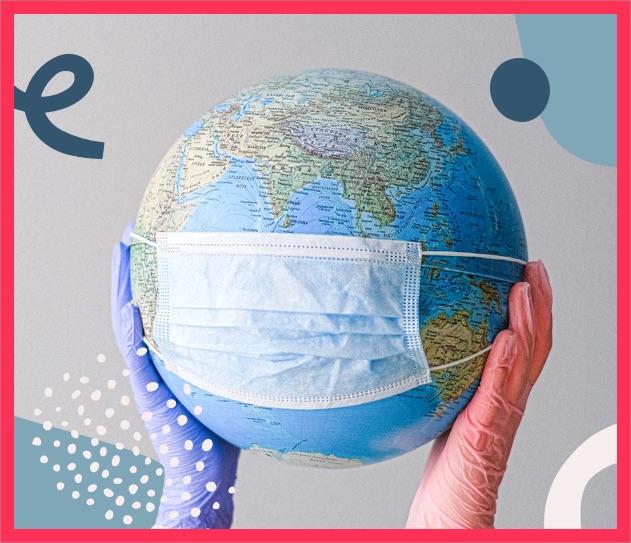 Where are we now? What's the future outlook?
If we are to look at our closest neighbours – New Zealand – who have made a swift recovery from the pandemic, their economic outlook is predicted to take 12 – 18 months to recover. Whilst the Australian economy is vastly different, it's also not a bad indicator to work off while assessing our own future. Whilst recovery time periods are still a guessing game, some things remain transparent, and that is why marketing departments will have to step-up their game if they are to reach consumers in this "new normal" period. Questions marketers need to be asking themselves should be; how is consumer behaviour changing? How should they be changing their marketing efforts accordingly?
New routines are being formed as consumers begin to live with the implications of increased time at home, with many of those finding themselves on a reduced income. A British study from 2009 found that habit formation takes 66 days. For many countries, including Australia, increased periods of time spent at home are giving marketers an opportunity to tap into these changed behaviours, both in the immediate and longer term. One international study regarding the onset of COVID-19 found that 90 percent of Generation Z had changed their daily routine, and 75 percent of Baby Boomers. Free to air television ratings on average were up around 10 percent in the same period than the year before. News viewership on these channels was up 30 percent, but sport was down by 50 per cent. Globally, Netflix subscriber numbers are up by 22.5% in the first quarter of the year compared to the year prior. Some Asian countries like Singapore are seeing a 60% increase in online video consumption. In the US, Tik Tok has seen an 18 per cent increase in downloads in one week in mid-March, whilst Facebook usage was up 50 per cent.
Many businesses have become more agile in not only how they operate, but also the products they produce. In Australia we have many distilleries swiftly change focus from consumable alcohol to sanitising products. Moreover, many restaurants have also been quick to adapt by downsizing their menus to save on overheads. For instance, Panda Express in the USA has simplified its menu only to its most popular dishes, making it easier for its kitchen employees, whilst maintaining customer service and delivery expectations. A great example of quickly re-prioritising its product mix.
Many retailers who functioned primarily through physical footfall have swiftly moved their businesses online. In Australia, retailers like Mecca, Uniqlo, Sephora, Myer, Aesop and Wittner closed their physical stores, but that their online stores are still open for business. It's seen Australian businesses like Super Retail Group boost online sales by 145% in the first few weeks of COVID-19. The common thread for all businesses and countries alike that have handled the epidemic in a positive manner, is that they listened and responded fast and have been genuine and realistic in doing so. One of the remaining questions is whether all these changes are likely to stay to some capacity, or will the new normal be a thing of the past sooner than we think.
All that is certain, is that the future is not, and those who wish to succeed need to be adaptable, mobile, and geared for change. This should not necessarily be viewed as a negative, but rather a time to flex your creative muscles. The only question is are you ready for the challenge?

If you would like to have the creative edge over your competitors, talk to Atlas TODAY.
ATLAS – Helping you navigate the digital world.
Sources:
Business Insider, KPMG, NewsHub, Mckinsey & Company